"…the best thing that came out of it is a sincere, conscious effort to understand Muslims better."
While our mass media shamefully stereotype Muslims as Arabs, kudos to South Town Star reporter Steve Metsch for his perceptive "10 years after 9/11?" question during yesterday's news conference, here in Chicago, at the 2011 edition of the annual Muslim Convention hosted by The Mosques Cares Ministry of Imam W. Deen Mohammed.
Also credit "The Imam's" son Wallace Mohammed II, president of The Mosques, for his above-cited response. It is reflective of the constructive outlook of our dedicated and balanced Muslim American community, whose roots on these shores extend before the beginning of America, and who, thanks to the astute leadership of Imam Mohammed, continue influencing human society for the good.
As for any misguided  or ill-informed attempt to define for us what being Muslim is, here, from the news conference, the Friday congregational prayer, the Pioneer Reception, the Coalition for Good Government's Town Hall Meeting, and a few other stops in between, are more scenes: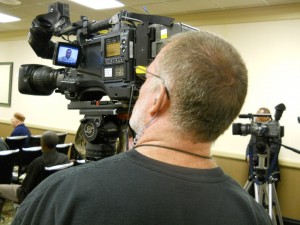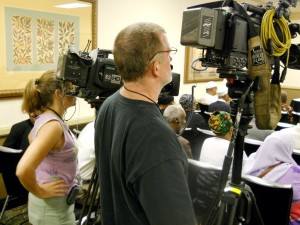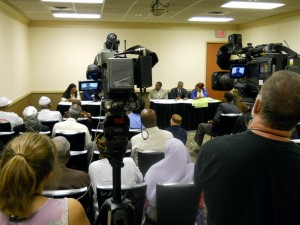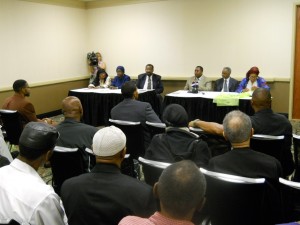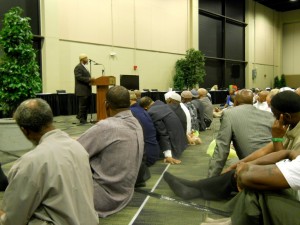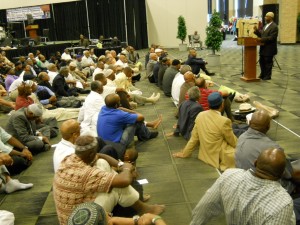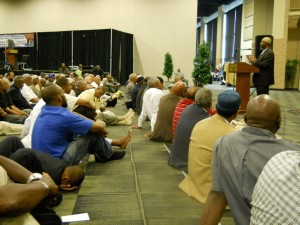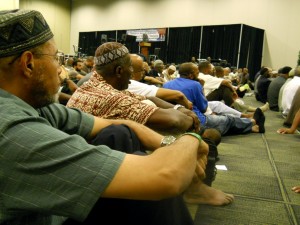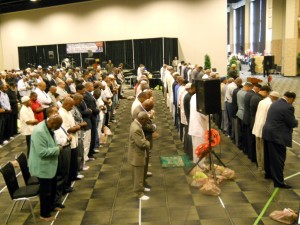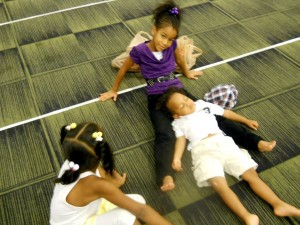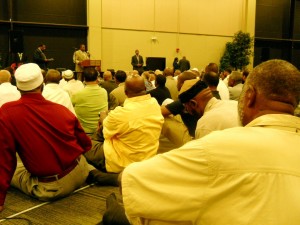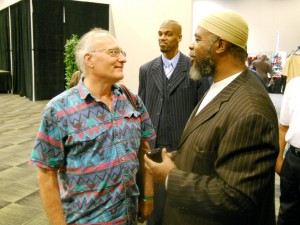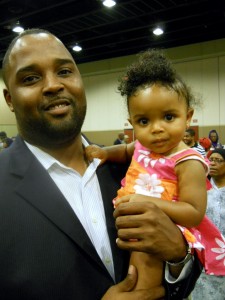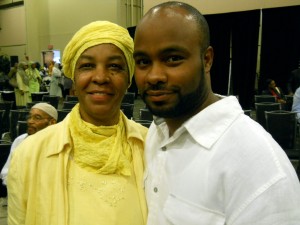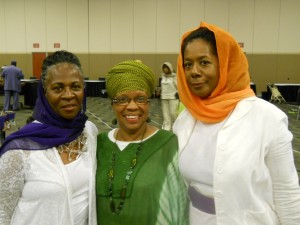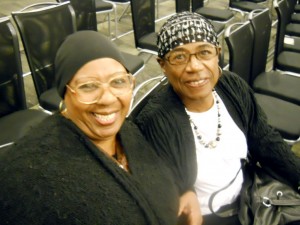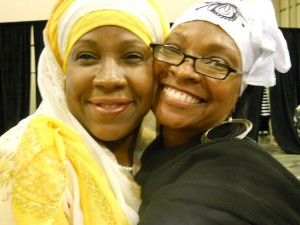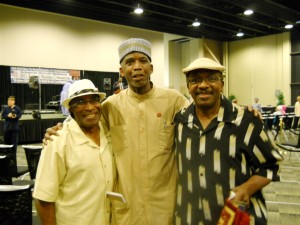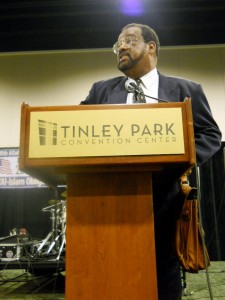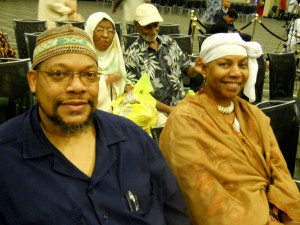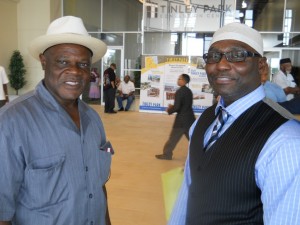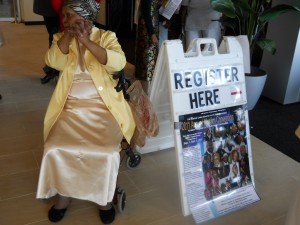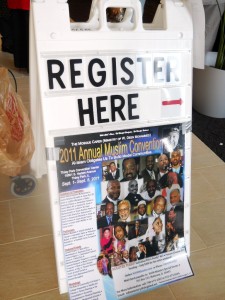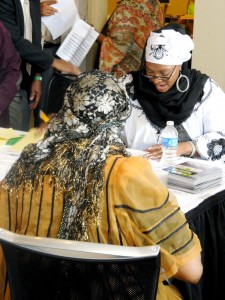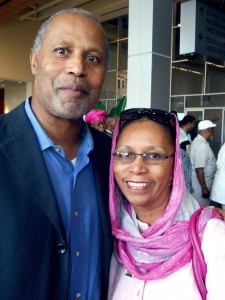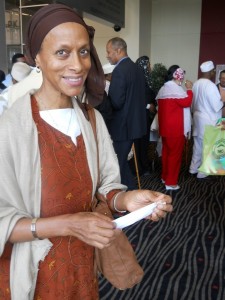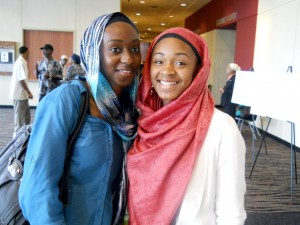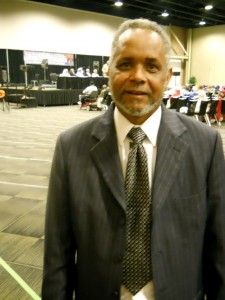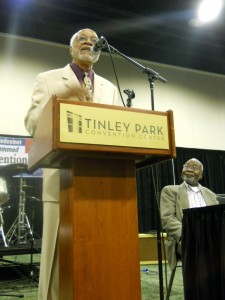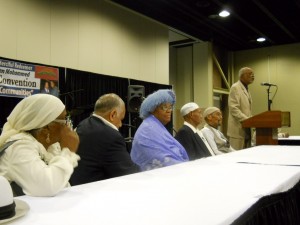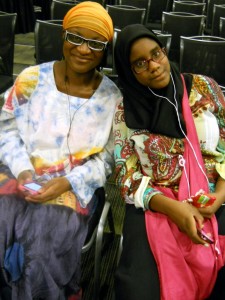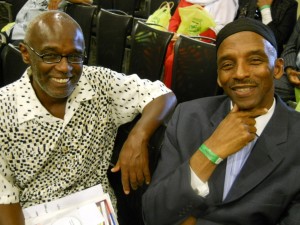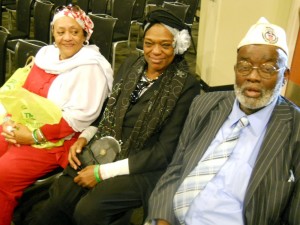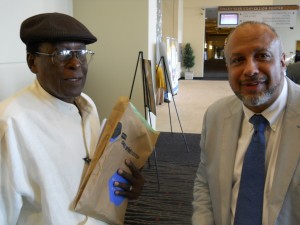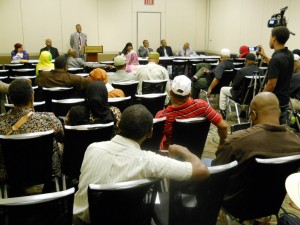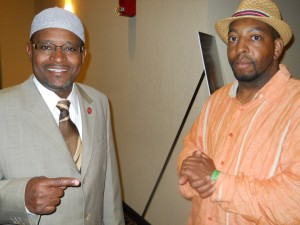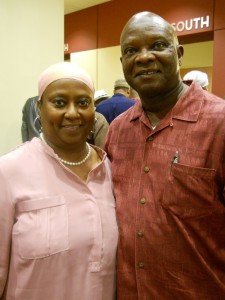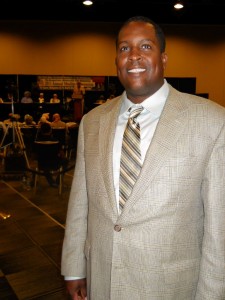 — C.B. Hanif