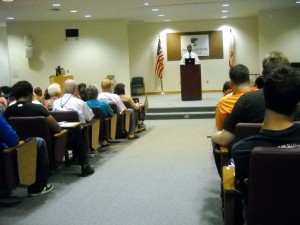 First, fyi, here's Michael LaForgia's Palm Beach Post report (" 'Lazy' media fuels prejudice against Muslims, activist says") on "Muslims in the Media: Separating Fact and Fiction," my talk Tuesday at Palm Beach State College.
On to those links and resources I promised I'd get online for PBSC students and others:
For more perspective on the Hajj, I can't recommend highly enough the profound compendium of Hajj travelogues, One Thousand Roads to Mecca. Excellently edited by the noted Muslim journalist Michael Wolfe, this collection documents ten centuries of travelers writing about the journey that Islam prescribes at least once in their lifetime for Muslims who are physically and financially able to answer the Almighty's call.
All for now, more to come.
— C.B. Hanif