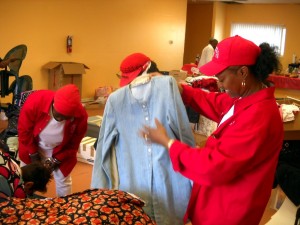 "You all have some of everything here."
"This is like having real money to shop with."
"The children's clothes are free? I can't believe that."
"I'm so glad that you invited us — this is really a good thing that you are doing."
"I'm going to church because I found me some church hats, some church clothes and some church shoes! I'm going to look good when I go to church!"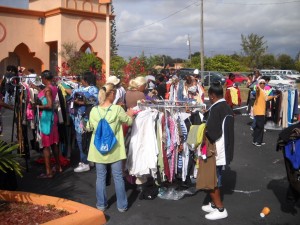 Members recalled similar comments from guests of the 5th Annual Shop 'Til You Drop Day organized by The International League of Muslim Women's South Florida Chapter.
The public service event, held Dec. 18 at Masjid Ibrahim on Miami's 7th Avenue, benefits women in homeless, drug treatment and battered women's shelters.
In coordination with those facilities and their various programs, this year's league beneficiaries received $75 vouchers, used to purchase donated new and gently used personal items — all kinds of clothing, shoes, handbags, scarves, jewelry, toiletries, linen, books and even children's clothes.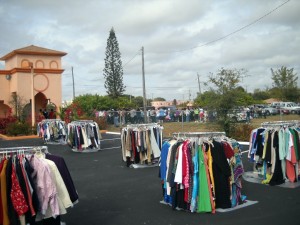 "Everything that a woman needs and can use, we had that for them," said Aneesha Hanif, president of TILMW's South Florida Chapter, which spans Miami-Dade, Broward and Palm Beach counties.
"It is a wonderful tribute to all our donors and supporters — women and men of all walks of life. And of course I can't say enough for our Muslim and Christian volunteers. For months they spent their Saturdays separating, pricing, tagging and otherwise preparing the donated items for the big day. Great teamwork."
She specifically cited the contributions of chapter Vice President Hanan Ali, her husband Harold, Imam Rasool Malik of Masjid Ibrahim, the high school student volunteers who received community service credit this year and the supporters who provided needed manpower.
As for the beneficiaries: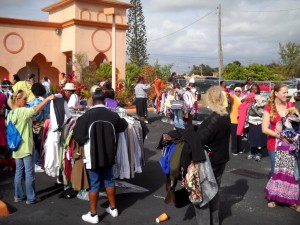 "As they were leaving, some of the women would hug me so tight because they were so grateful, so thankful," Hanif said. "It was just amazing to them that we were doing this."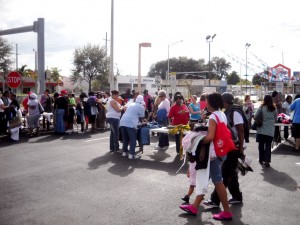 The International League of Muslim Women is a not-for profit community service organization of almost 30 chapters. Most members are students of the distinguished Imam W. Deen Mohammed, who passed in 2008.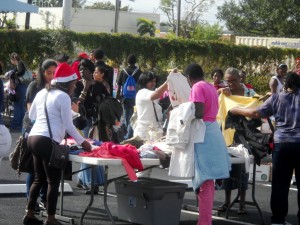 TILMW members also belong to, participate in or partner with other social service groups, such as sororities, as well as organizations and agencies not specific to women.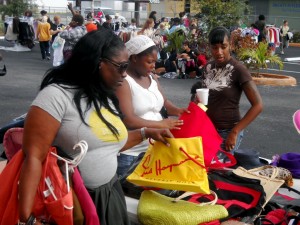 The South Florida Chapter's annual projects include their Grandmother / Mother / Daughter Luncheon.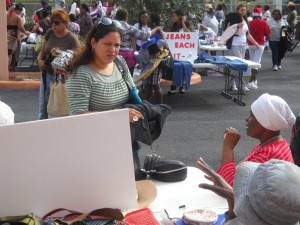 Said Alia Pasha, the chapter's Social Services Committee chair and coordinator of Shop 'Til You Drop:
"The general comment from most of the ladies was thanks for having the STYDD, and how nice we (TILMW) were for doing this every year. Some of the ladies have attended this event for two years because of the length of time they spend in recovery (in-patient, three-quarter house and out-patient treatment) before the completion of their treatment. That is why some have participated for more than one year."
Other comments from the 2010 Shop 'Til You Drop Day:
From one lady who was in a residential program last year, and is now in a three-quarter house and working, was that she was here last year and had no idea that she would be able to come again this year. The owner of the three-quarter house where she lives gave her a certificate, and as soon as she saw it, she knew it was a blessing.  She said that last year when she was shopping, that she was just shopping because she was brought there with the other residents. But this year she has a job, she goes to church, and she was shopping this year with a different feeling, like she was successful.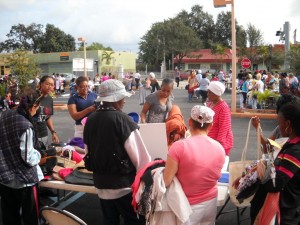 Another lady said that the way we had things set us was like a real store. She said that we had it set up like we cared about people.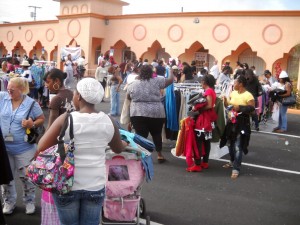 Another lady said that she got some very nice clothes for her baby and that some of them were new and some were almost like new.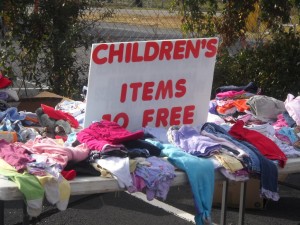 There was one lady there with 12 children looking for clothes for herself and her children.  She stated how nice everything was and how we made it like they were shopping in a real store. She was amazed at the new things that she was able to find. She said that she didn't get something for everybody, but she got some nice things. When she told me that she had 12 children and some were boys, I was able to find some male items that we had not put out, and gave them to her.
And there was this:
"I'm looking for a job – I'm going to look good. Do you know anybody who does this for getting your hair done?"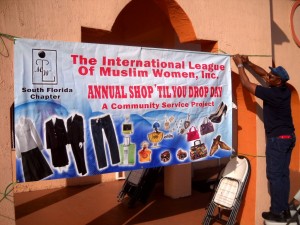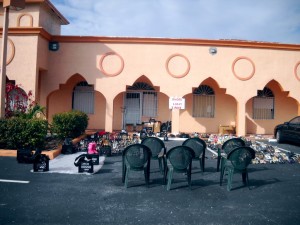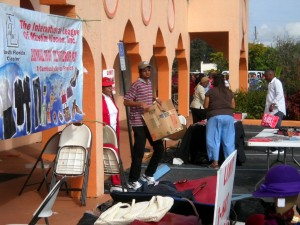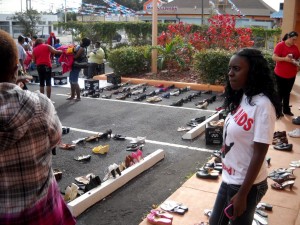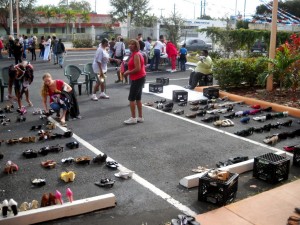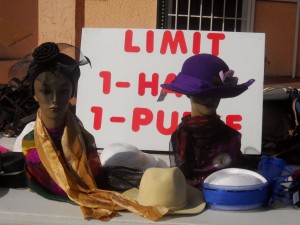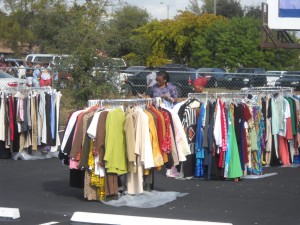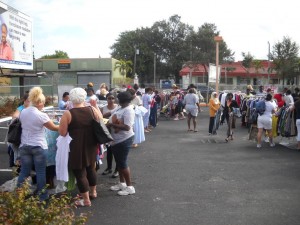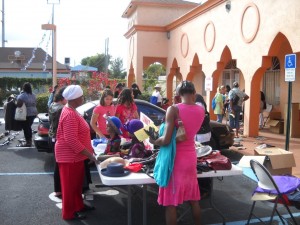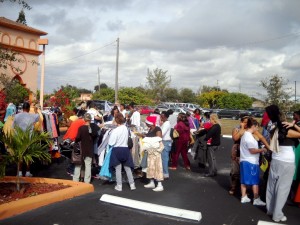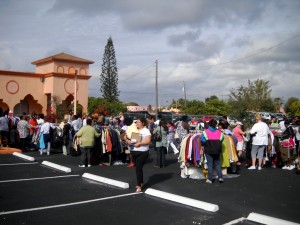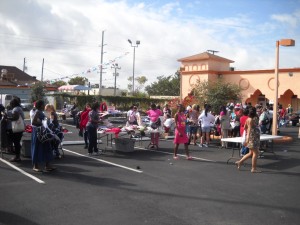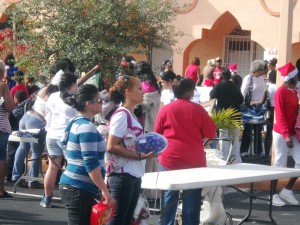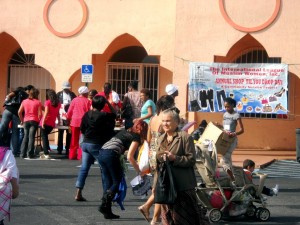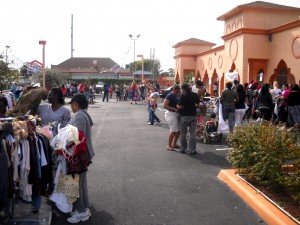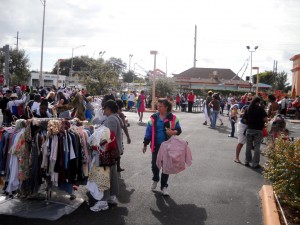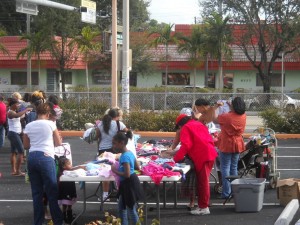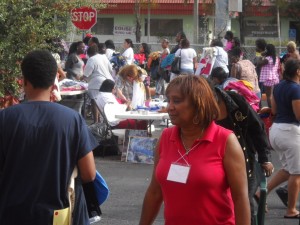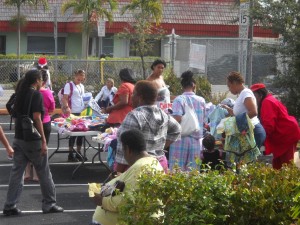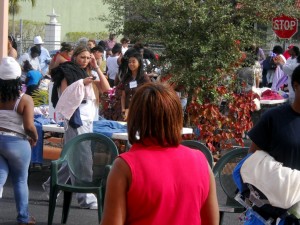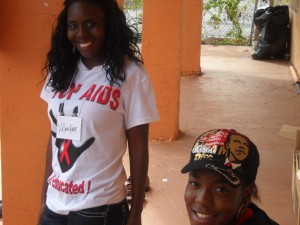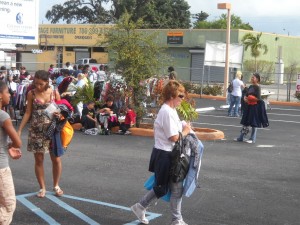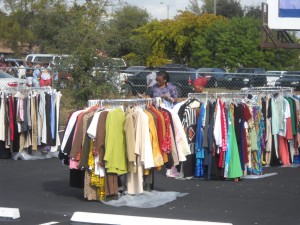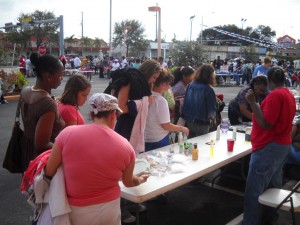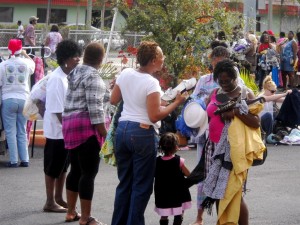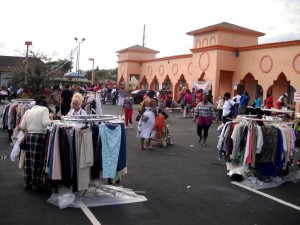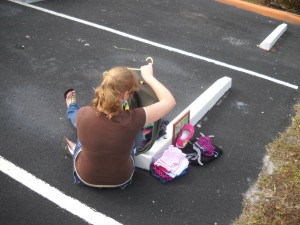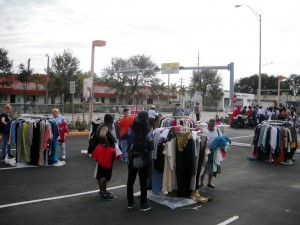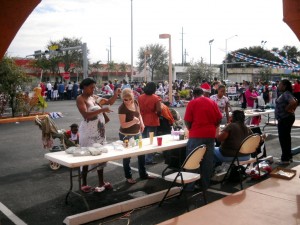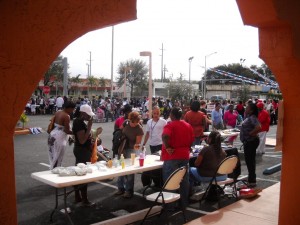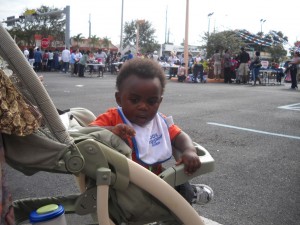 Also, from 2004: The International League of Muslim Women again does community service with "Shop 'Til You Drop"