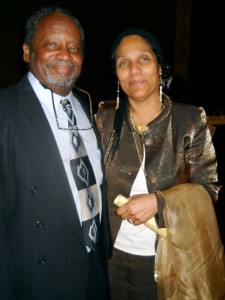 Last night was an awesome evening of excellence and elegance, as a galaxy of friends and admirers gathered for an appreciation banquet in well-earned recognition of the longstanding contributions and sacrifices of Imam Dr. Nasir Ahmad, his wife Haleema and their family.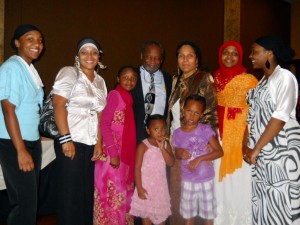 Not many families can boast of mother-and-daughter doctors — much less such a pair who also are among the most humble of human beings.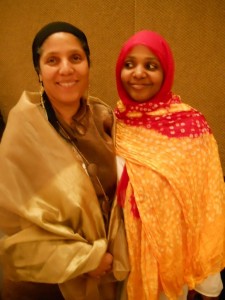 But that's also a reflection on "Imam Nasir," the leader of Miami's Masjid Al-Ansar, and the beloved brother, friend and teacher of countless Muslims and others from here in the  South Florida to around the world. As much as he abhors attention on himself, the evening was an opportunity to show our love. And so he submitted.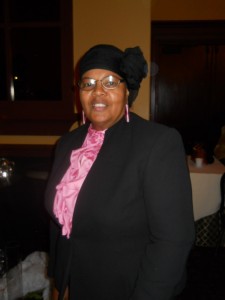 Appreciation abounds for the tireless work of Hanan Ali, who with her husband Harold and their family led the charge in pulling the evening together, along with their Masjid Al-Ansar team. Getting the word out so broadly — thus ensuring a capacity crowd — while keeping the evening a surprise for Imam Nasir (who thought he was heading to another interfaith meeting), was a major feat.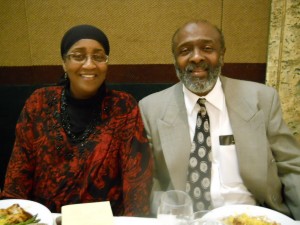 Appreciation too to Imam Fred Nuriddin, another longtime Masjid Al-Ansar leader who along with is wife Debra helped make the mosque such a venerated South Florida institution.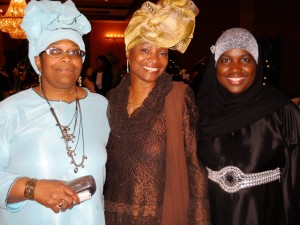 The elegant evening at the Signature Grand in Davie included fine dining, time for prayer (naturally), and another amazing jazz band performance led by composer / arranger / producer / trumpeter and Florida Memorial University music professor Melton Mustafa.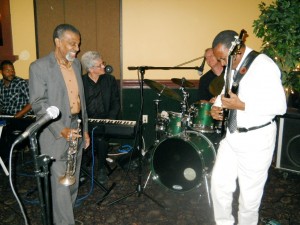 We even learned a few new things about our dear Imam Nasir during Imam Qasim Ahmed's stirring keynote.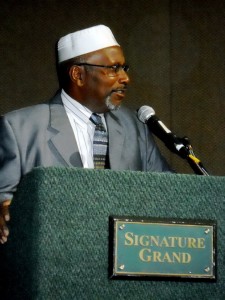 Among fellow imams  trekking to the event were Baltimore's Imam Earl El-Amin and Houston's Imam Eugene Farooq. Imam Mikal Saahir of Indianapolis, IN, signed copies of his newly released book The Honorable Elijah Muhammad: The Man Behind the Men. (An outstanding piece of scholarship, I can say, having served as one of its editors.)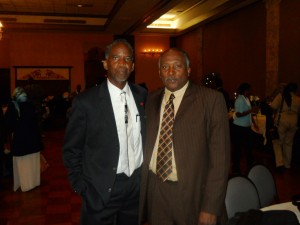 Once again, Imam Dr. Nasir Ahmad has cemented and invigorated our local, statewide and national community, simply being himself.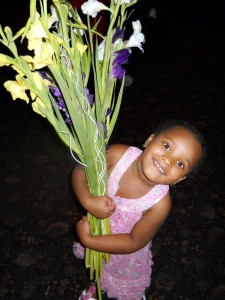 It goes without saying that countless more of his friends, students and admirers wanted to be present last night. For those and others, we hope to follow with more photos. Meanwhile, perhaps the scenes above and below will convey some of the flavor and spirit.
(I tried scanning the program, which depending on your browser should be clickable to enlarge.)
More scenes: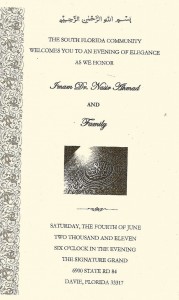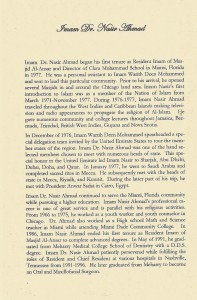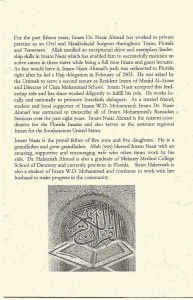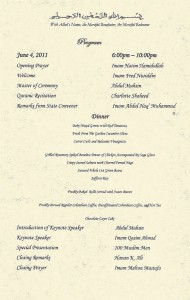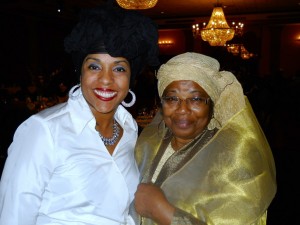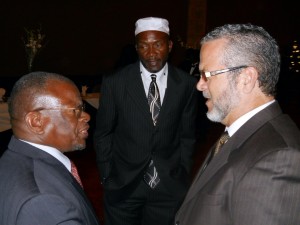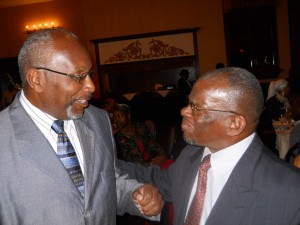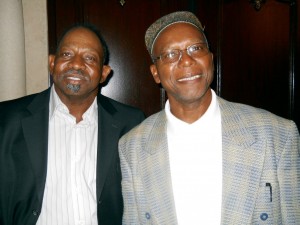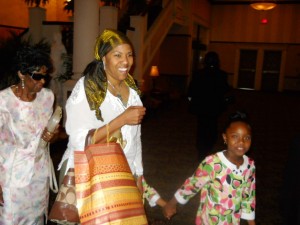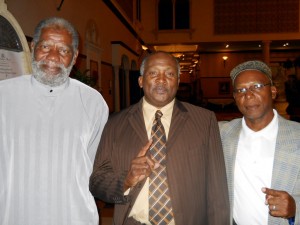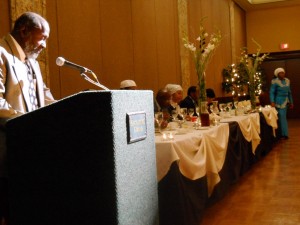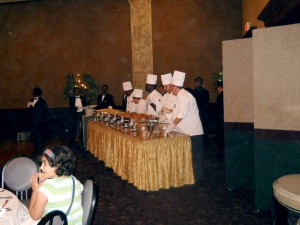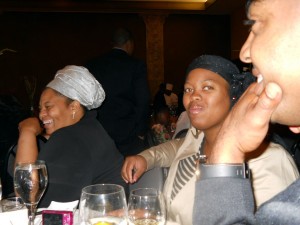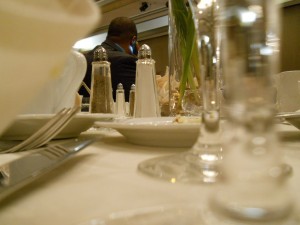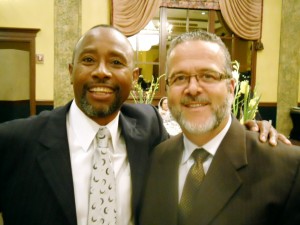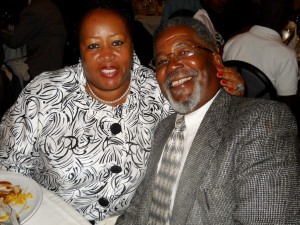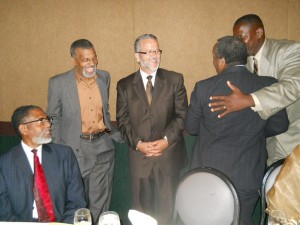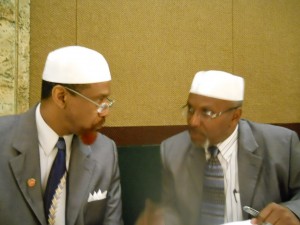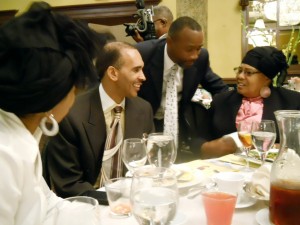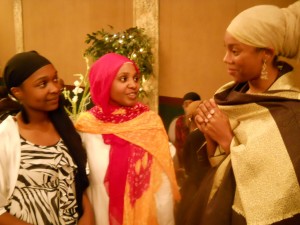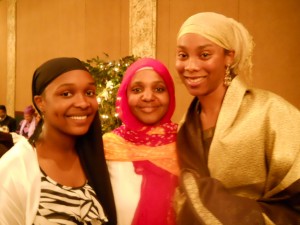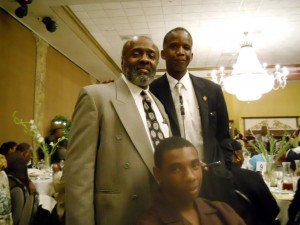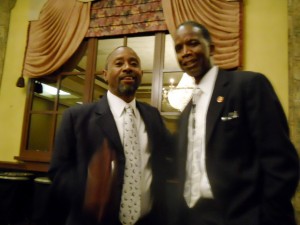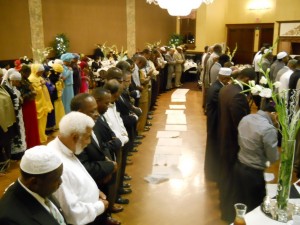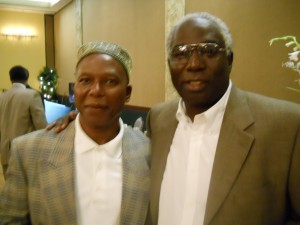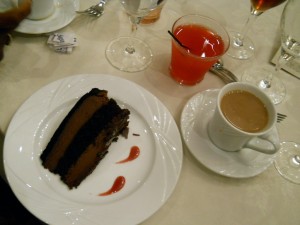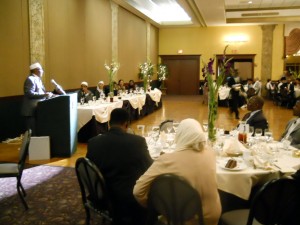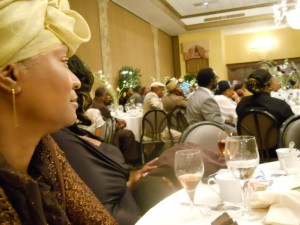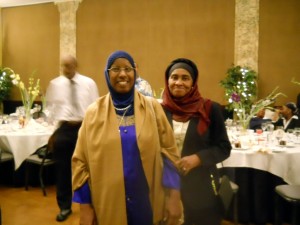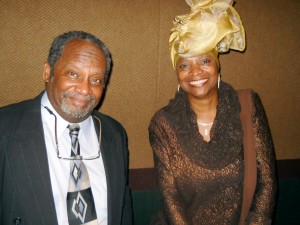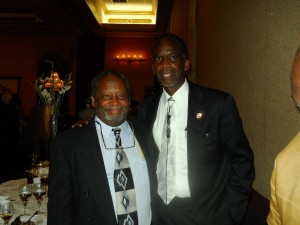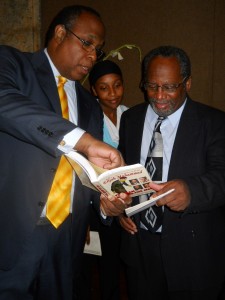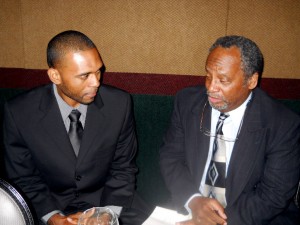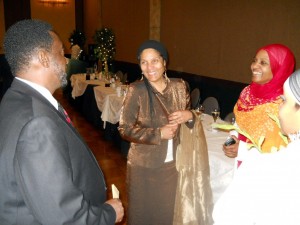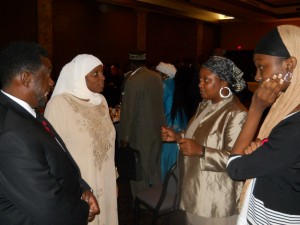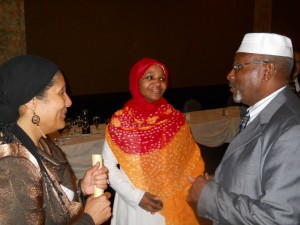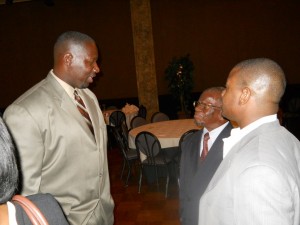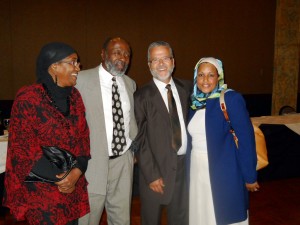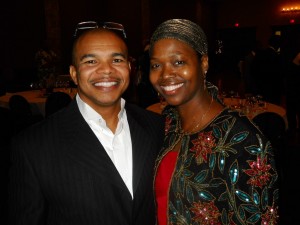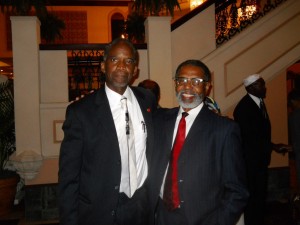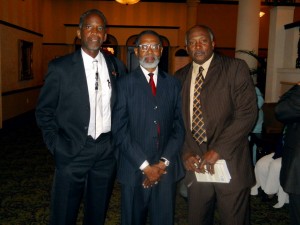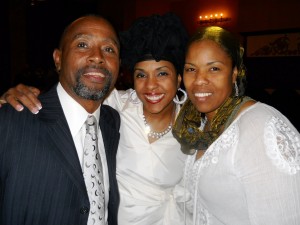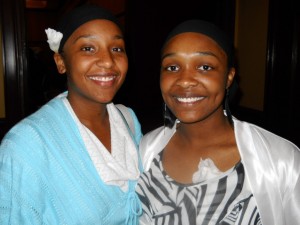 — C.B. Hanif