Join Us For
A Comprehensive Update on Haiti Relief and Reconstruction Efforts
Featuring: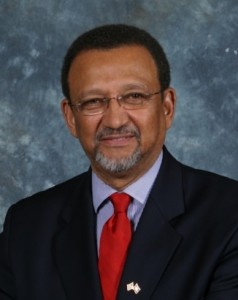 Maj. Joseph Bernadel
U.S. Army Retired,
CEO, Toussaint L'Overture High School for the Arts & Social Justice in Boynton Beach,
Recently unanimously elected as the permanent representative of the Haitian Diaspora on the Interim Commission for the Reconstruction of Haiti (ICRH).
Sunday, October 17, 2-5 p.m.
United Methodist Church
of the Palm Beaches
900 Brandywine Road, West Palm Beach 33409
This latest in the monthly "Model Interfaith Dialogue & Unity" series is organized by New Africa of the Palm Beaches in consultation with area interfaith clergy members. Journey with us as we seek to learn about each other rather than define or convert each other, learn to be the first to love the other, and develop exemplary models for interaction and cooperation.
No admission fee; donations appreciated.
DIRECTIONS FROM I-95: Take Exit #71 west onto Palm Beach Lakes Blvd. Turn right at first corner then left at next (three-way stop sign). UMCPB is on left. For more information call 561-309-5476.