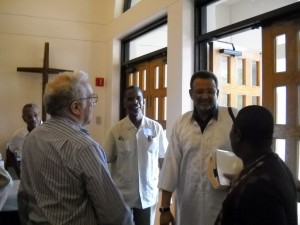 Maj. Joseph Bernadel, U.S. Army retired, graced our monthly "Model Interfaith Dialogue and Unity" series Sunday. Maj. Bernadel is CEO of the Toussaint L'Overture High School for the Arts & Social Justice in Boynton Beach. He is the permanent representative of the Haitian Diaspora to the Interim Commission for the Reconstruction of Haiti. He is eminently qualified to speak on the circumstances in Haiti and how relief efforts can be more efficient.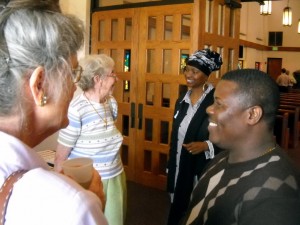 Once again the gracious United Methodist Church of the Palm Beaches was the venue, as our host group, New Africa of the Palm Beaches, provides opportunities for people to transcend religious and ethnic and other divisions by learning more about each other, and developing exemplary models for human interaction and cooperation.
Next up: on Nov. 21, 2-4 pm, a return to our usual DVD & Discussion format, with the excellent "Vision of Creating Community" Interfaith Alliance video presented by San Diego's Masjidul Taqwa, and the Focolare Movement.
For now,  the consensus at Sunday's gathering was we all learned a lot. Here are a few scenes: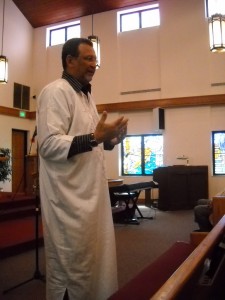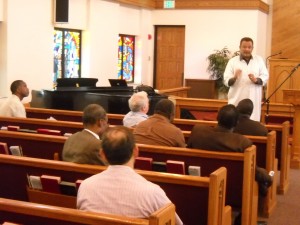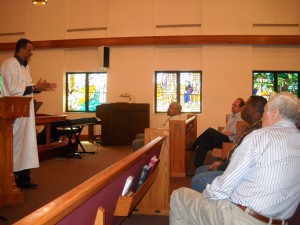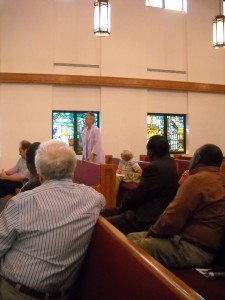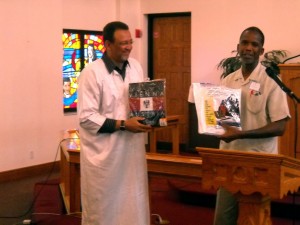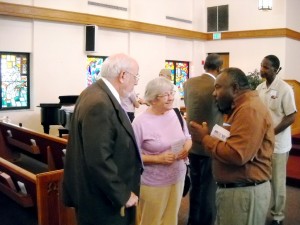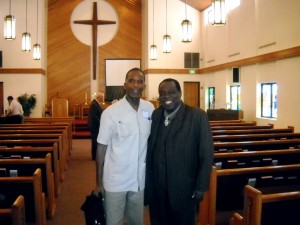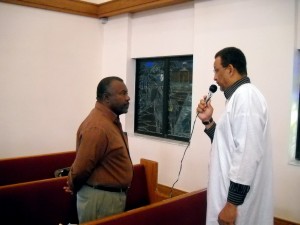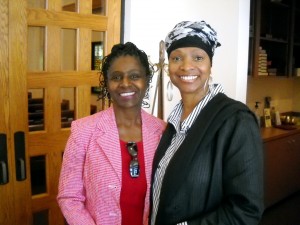 — C.B. Hanif