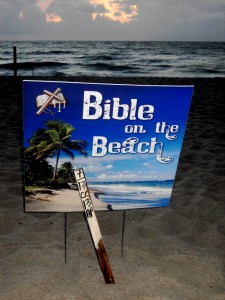 Great daybreak class this morning at the Lake Worth Municipal Beach led by Tee Jackson, a wonderful teacher sharing universal principles from her Christian perspective:
"Some of us lift weights, watch our diets religiously and spend countless hours in the gym. Do we display that same determination in our spiritual lives? Do we have that same zeal for exercising our minds, soul and spirit? Since none of us can become godly by osmosis, we need to learn to exercise our faith. It takes exercise and effort to achieve spiritual faith."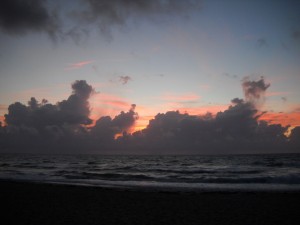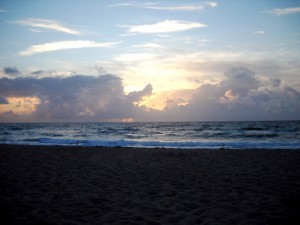 It is from her dedicated work helping ladies on behalf of the Women's Circle (see here, here and here) that I know "Miss Tee," as we call her.  When she told me about her 6:00 to 7:30 a.m. gathering, I was determined to support her effort. (Of course, the beach setting didn't hurt.)
Tee, joined by her friends Gilda, Janice and Carolyn, started off with physical stretching exercises, and ended with a walk along the beach. In between, during her brief session on "How is your Faith exercised?",  Tee cited scriptural passages and plainspoken wisdom while working through concepts of "Warming Up" (Matt. 7.7), "Stretching" (Luke 5:4) and "Walking" (Matt. 4:4).
"Stretch out on faith," Tee Jackson counseled in that segment of her presentation. "As I prepared for this first 'Bible on the Beach' I had no idea who would come out or if anyone would come but, because of my past experiences of seeing God's blessings for my faithfulness, I said, 'Yes Lord I'll go if I have to go alone.' In Luke 5:4 we read the story of the disciples who had fished all night long and had no catch. Then Jesus came along and said to them to launch out into the deep and drop your net."
I left the ocean sounds and breeze energized and inspired. More scenes: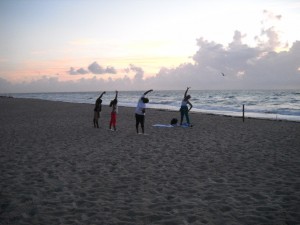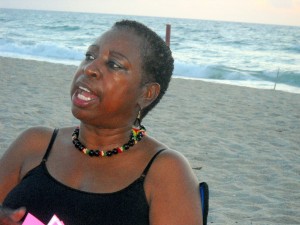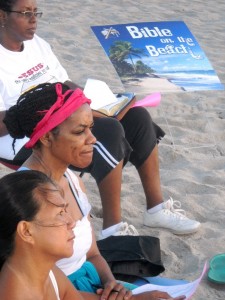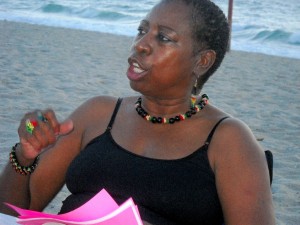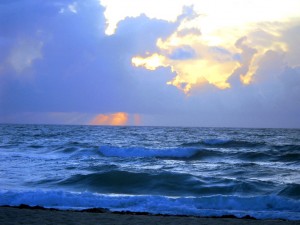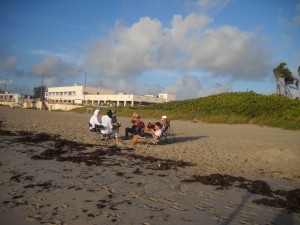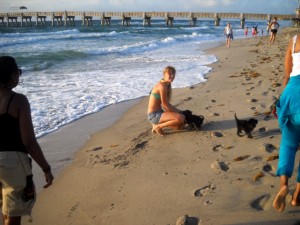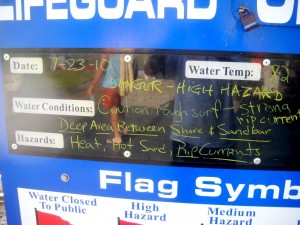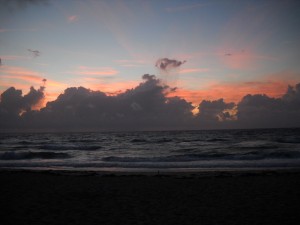 — 30 —