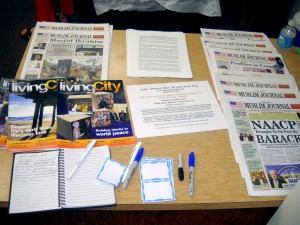 On the sign-in table was the Focolare's Living City magazine edition proclaiming "Building blocks for world peace." In the room, that's what was happening. I'm not sure which was more inspiring: the enlightening DVD and discussion, or the wonderful human spirit with which folks connected after.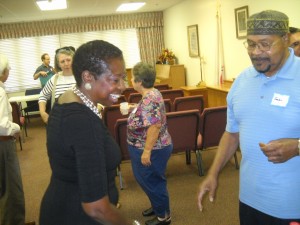 As we plan what's next, while encouraging you and yours to do the same where you are (and/or join us next time), here are more scenes as Christian members of the Focolare in South Florida, Muslim members of New Africa of the Palm Beaches, and folks from other spiritual traditions joined for an examination of the late Blessed Lady Chiara Lubich's historic 1997 address at Harlem's Malcolm Shabazz Mosque, at the invitation of the late eminent Imam Warith Deen Mohammed:
Thanks to the gracious United Methodist Church of the Palm Beaches congregation for again hosting this excellent manifestation of model community life that UMCPB, and the other spiritual communities represented, embody and foster.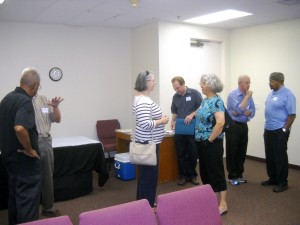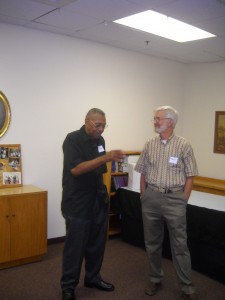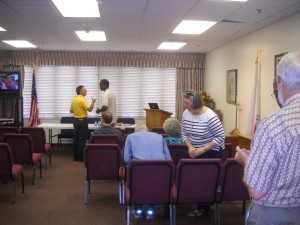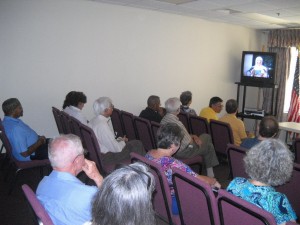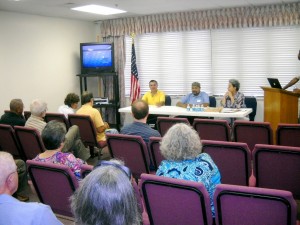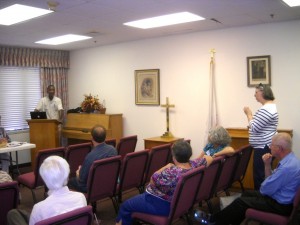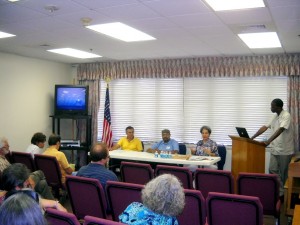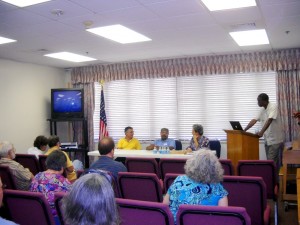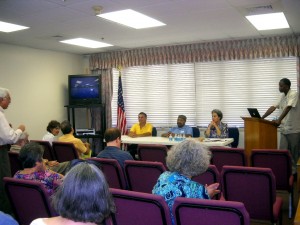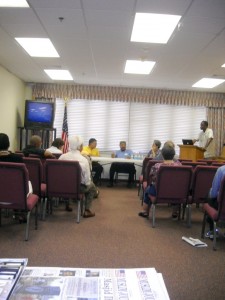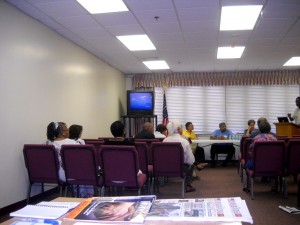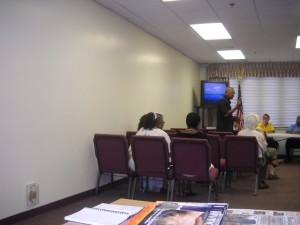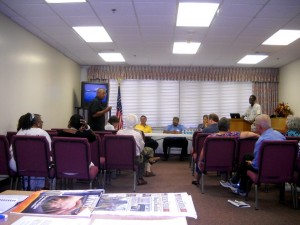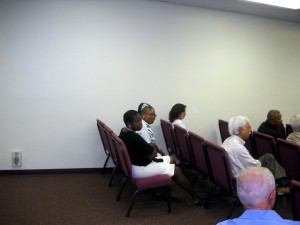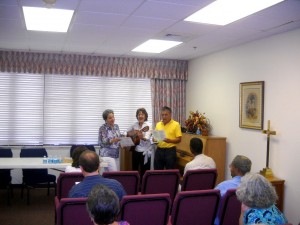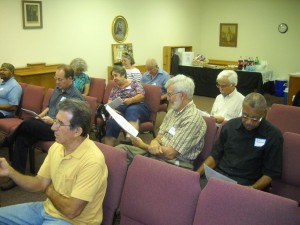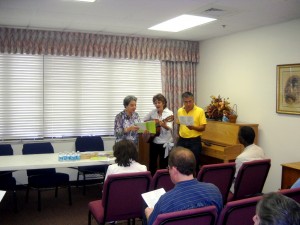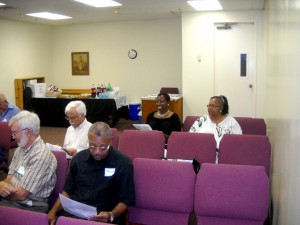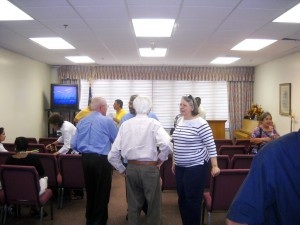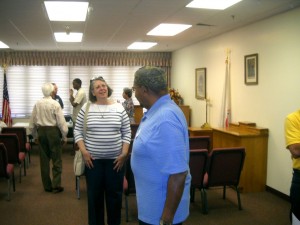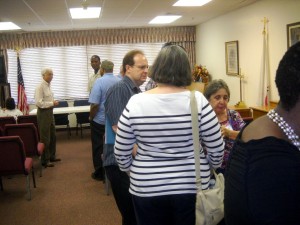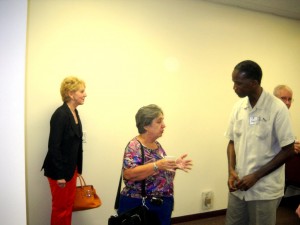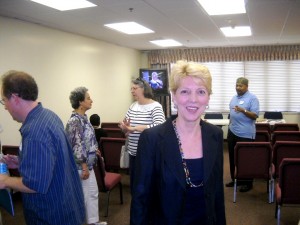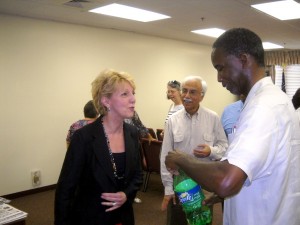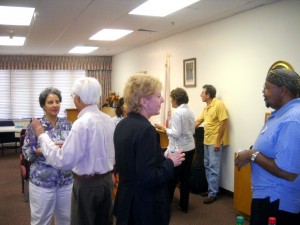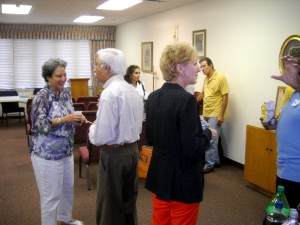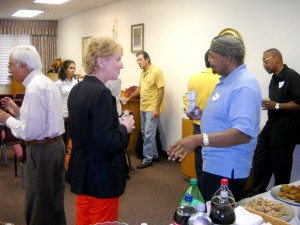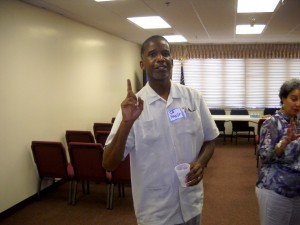 (And thanks to my sweetie, Aneesha, for all the photo work.)
— 30 —