"Magnificent sister" was one of the many accolades heard. My favorite: "There are very few souls who can pull us together around the yard like this."
On a wonderful Saturday, June 18, an amazingly diverse, overflow crowd of the South Florida Muslim community, family, friends and students paid last respects to Judith Sabreen Sharif (October 17, 1947 – June 16, 2011), of the Republic of Panama, Brooklyn and Miami.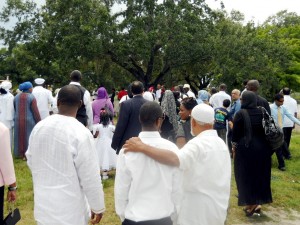 If there was any doubt how beloved was this wife, mother, businesswoman, teacher and education chair of The International League of Muslim Women's South Florida Chapter,  a double sign appeared as the sun set at Miami's Masjid Ibrahim: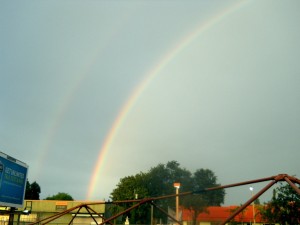 The spiritual significance? One interpretation might be two pots of gold at the rainbow's end. A better interpretation: good and more good, a double portion of the Mercy and Peace that our Maker has promised — for our dear Sister Judith, and us for whom she so faithfully and tirelessly cared.
More scenes: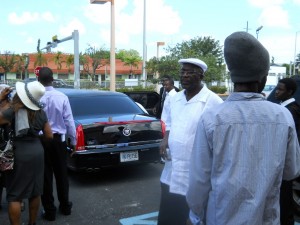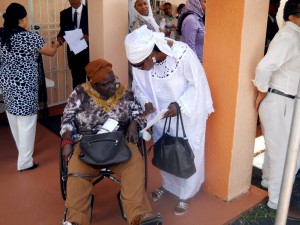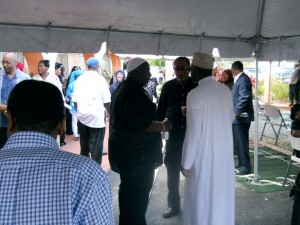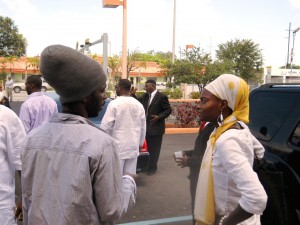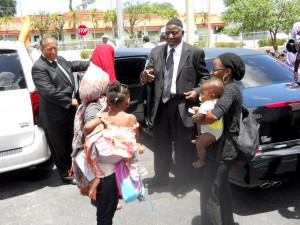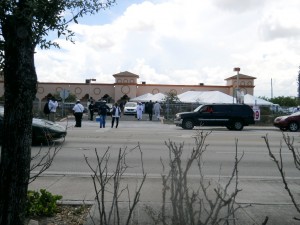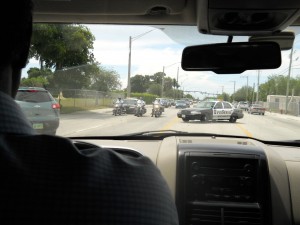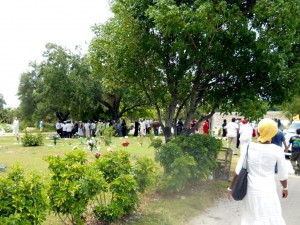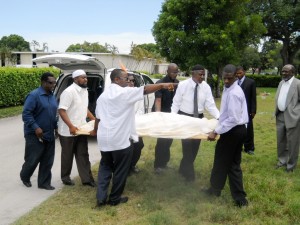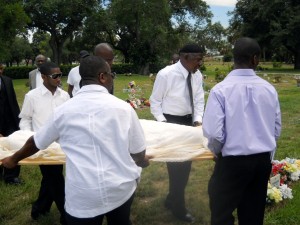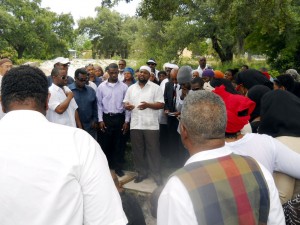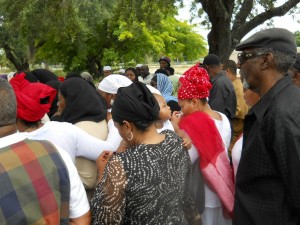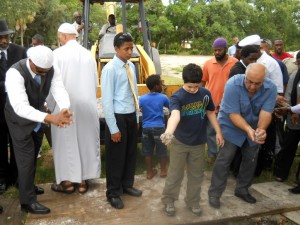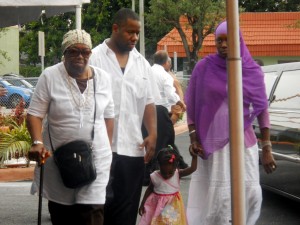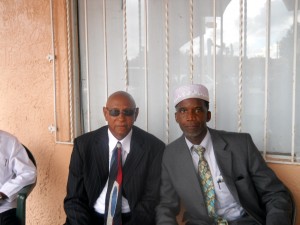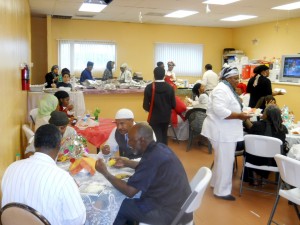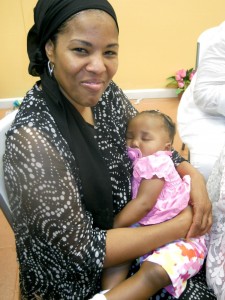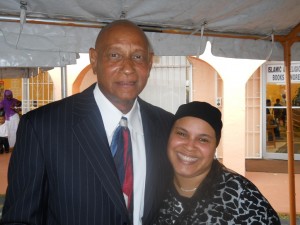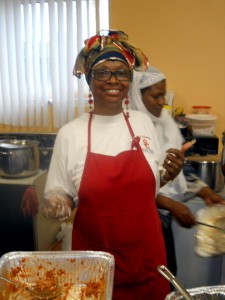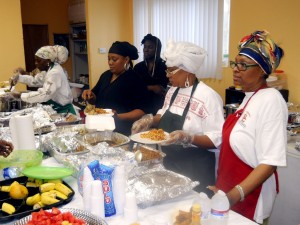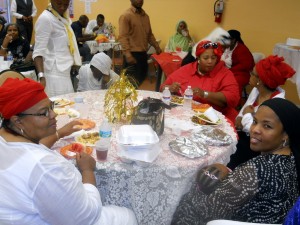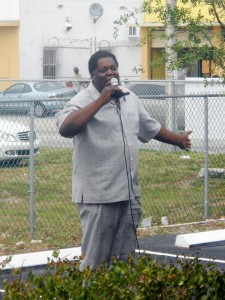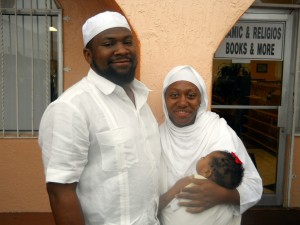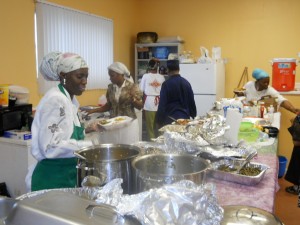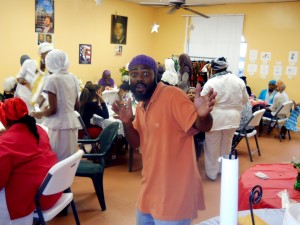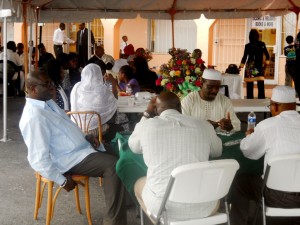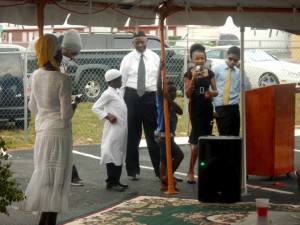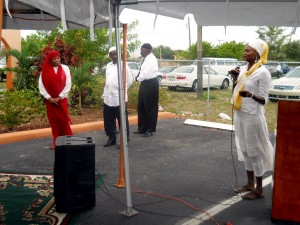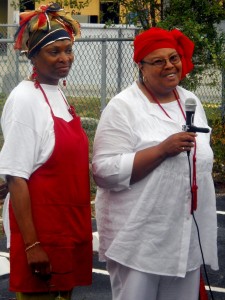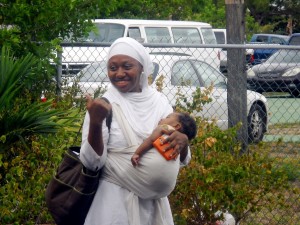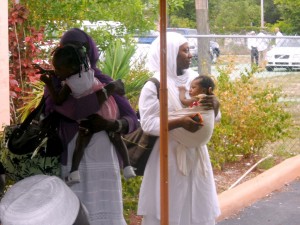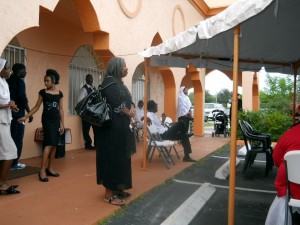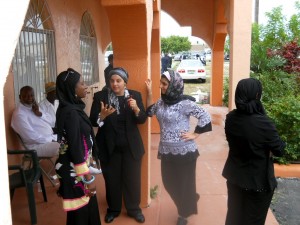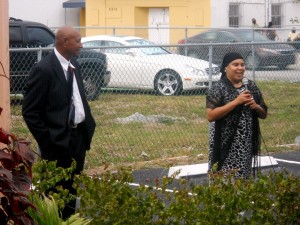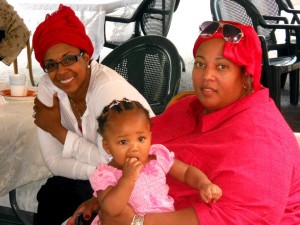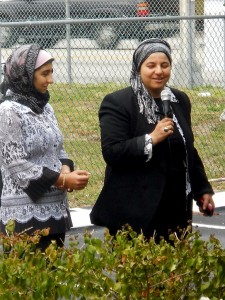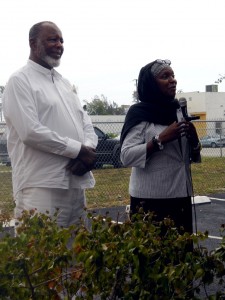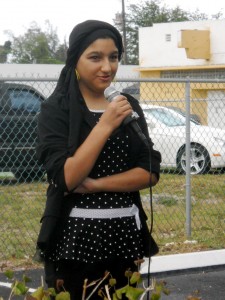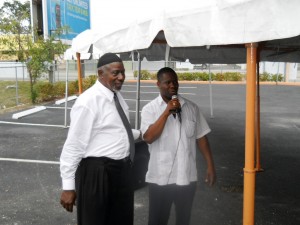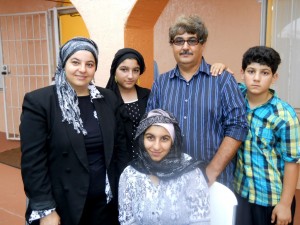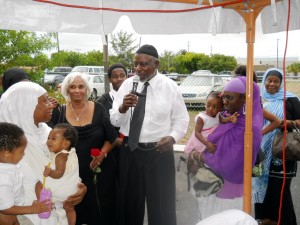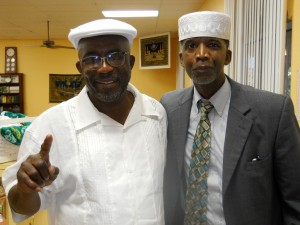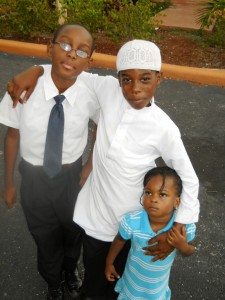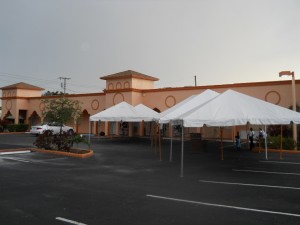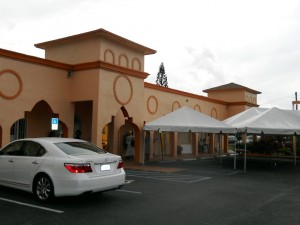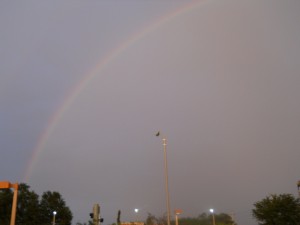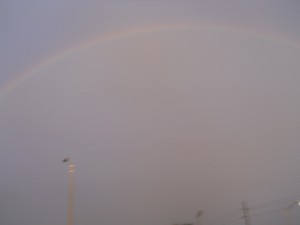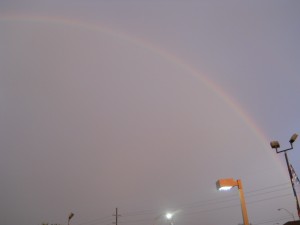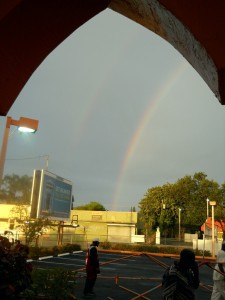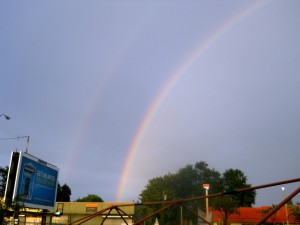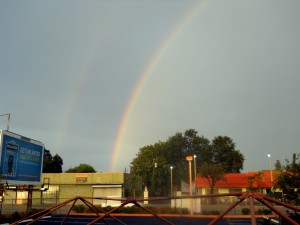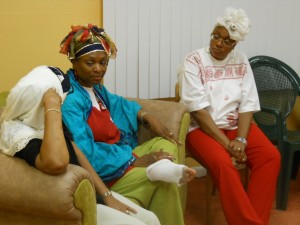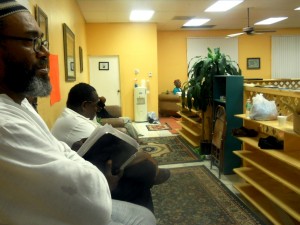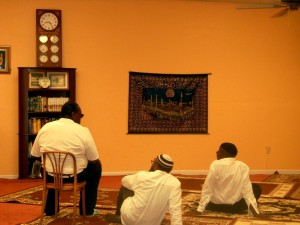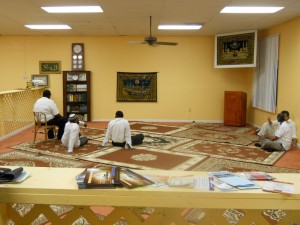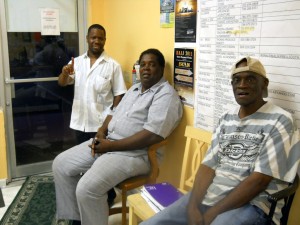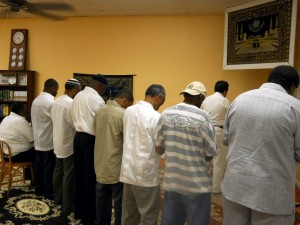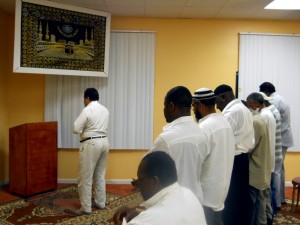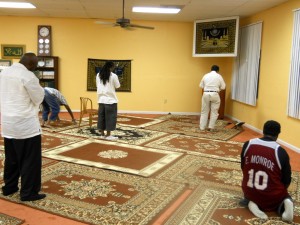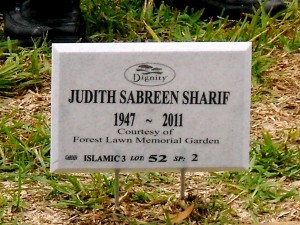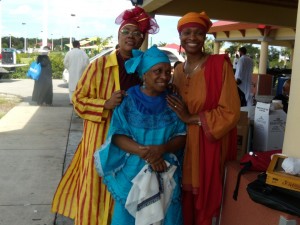 — C.B. Hanif